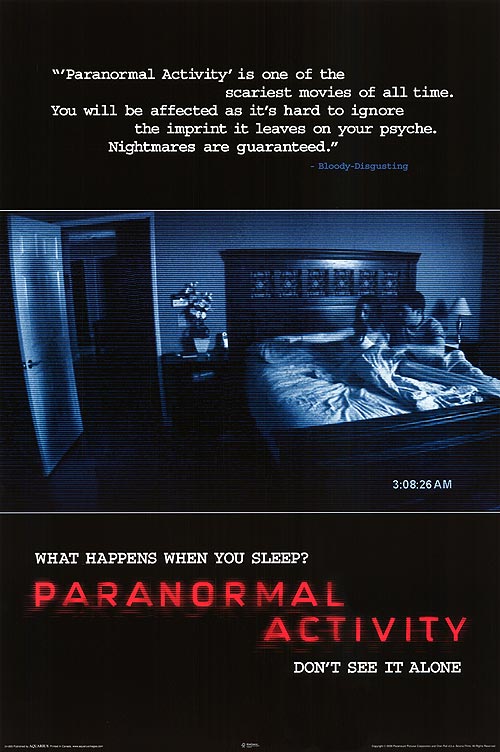 By Ed Sum
(The Vintage Tempest)
The Paranormal Activity franchise ended many years ago. and some fans may argue it's been a trailblazer for the found footage genre. Anastasia Hanna of mxdwn.com thinks so, and I have the opposite opinion. It's been 10 years since its wide theatrical release on Oct 16, 2009 (technically 12 if you count the film festivals), and the last film was about three years ago. Unless there's a steady stream of this franchise, interest will pitter off.
The impact of this franchise faded with the passage of time. This series has always been a social experiment from the get-go. It's designed to see how many people will react to the jump scares than to follow the trail of clues offered in all the movies made to date. Blair Witch did a better job with this particular subgenre of horror films since it felt realistic. It did not depend on sequels to make a lasting impact which gets imitated in comedy variety shows and in pop culture. After six films, there's nothing to even truly recall other than the one 'scary' scene where the bedroom door swings open and the fate of Katie and Micah unwinds for all to see.