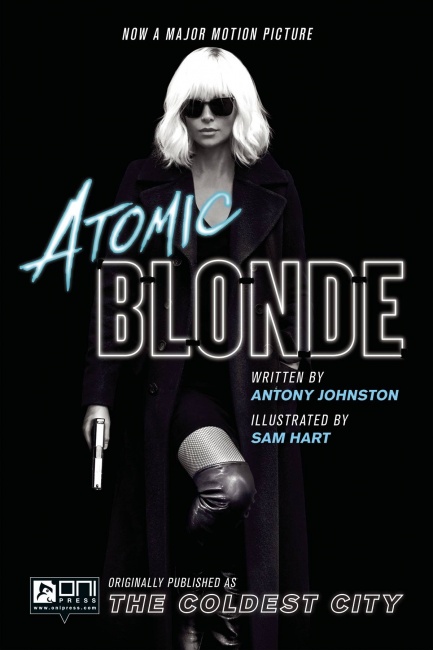 By Ed Sum (The Vintage Tempest)
I'm fairly sure the producers and directors behind Atomic Blonde wanted to avoid a huge cliche when selecting the music for this film. When I first read about how well this film is doing in the festival circuit, I wondered if Blondie's song, "Atomic" might get used. Thankfully, it was not and much of the soundtrack is focused on bringing to life the atmosphere of a war-weary Berlin. Nena's "99 Luftballoons" is certainly indicative of that spirit and even Peter Schilling's "Major Tom" (heard in German no less!) hits the point when communication is cut between what's going on in Germany with the rest of the world.
The cold war is coming to an end, but for Lorraine Broughton (Charlize Theron), a top level agent for M16, there's still one more mission. She has to retrieve a microfiche containing a list of double-agents smuggled to the West, but things go awry when there's an individual who has memorized it and the KGB will stop at nothing to get it.