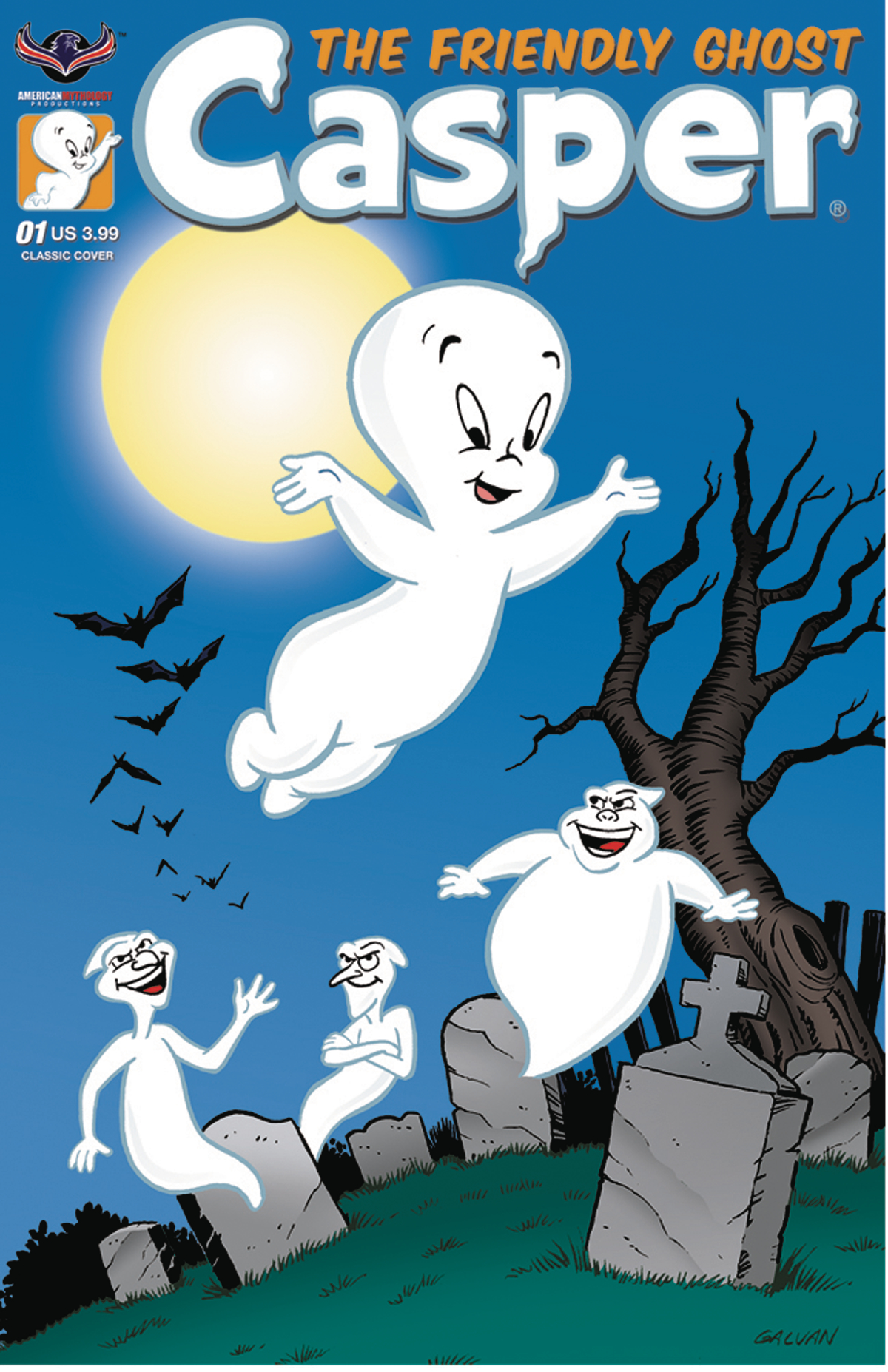 The wonderful world Casper the Friendly Ghost is not laid to rest yet. Fans of this Harvey Comics icon can rejoice as a live-action series is in development. Variety broke the news early this week. Unlike past attempts where we're dealing with slice of life type drama, this one promises to offer up an ongoing tale. I'm particularly excited because it's may well be like Scooby Doo, Mystery Incorporated!
From the official synopsis:
When a new family arrives in the small town of Eternal Falls, Casper finds himself entangled in a mystery uncovering dark secrets that have been buried for over 100 years.
More than a decade has passed since this child spirit graced either the big or small screen. Two animated specials, Casper's Haunted Christmas (2000) and Scare School (2006) went straight to video to which not everyone will know. Most people remembers the high-spirited comedy in 1995. It had some success and spawned two follow-ups, A Spirited Beginning (1997) and Casper Meets Wendy (1998). But it was tough to keep this franchise afloat.
He's not just an individual who has trouble making friends. This boy is like a knight in shining armour. I learned a bit from those early cartoons, and while he didn't inspire me to take up the hobby of paranormal investigation, Casper taught me how to deal with troublesome people with compassion.
Assuming the pitch is solid, the next step will be in casting. Writer and executive producer Kai Yu Wu is working with UCP and DreamWorks to develop this series. She worked on the early seasons of TheCW's The Flash. Her most notable screenplays are "Going Rogue" which introduced Captain Cold and "Revenge of the Rogues" that teamed the iceman with his polar opposite, Heatwave. Both became fan favourites. Since then, she's contributed to The Ghost Bride. She may also bring some of her Asian culture into the world where Casper the Friendly Ghost lives in.
Its not known when this series will go into production. There's no cast announcements.
We won't see this ghost with the most until late 2024 if we're lucky. Otherwise, 2025 is when to join the Peacock Network.
| | |
| --- | --- |
| | |
| The original series on DVD. | Read about how it all began. |