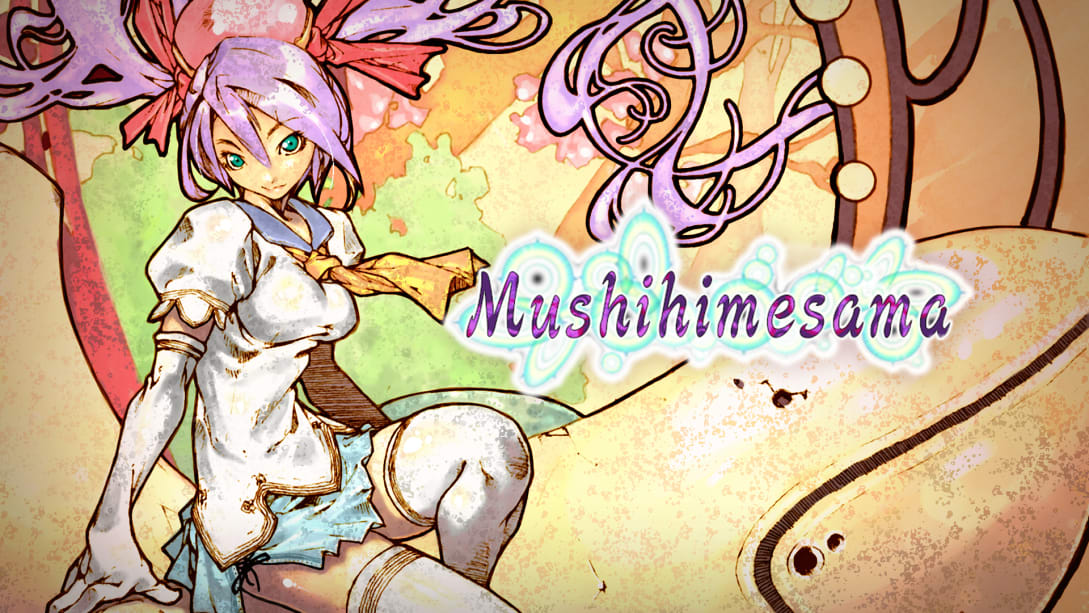 Revealed during Nintendo Direct E3's Japanese Stream 2021. the arcade fantasy bullet rail shooter, Mushihimesama (虫姫さま, "Bug Princess"), is now available on the Nintendo Switch! This video game set in an imaginative forest world has seen many ports over the years since its debut in arcades. A remixed and reimagined version of Mushihimesama in v1.5 offered alternate soundtracks, mechanics, and bullet patterns.
From bringing the original to the PS2 to spinoffs on iOS, this Japanese styled backdrop from genre masters CAVE Interactive Co., Ltd and publisher Live Wire is now available on Nintendo Switch through the eShop.
Usually these types of games are difficult to master. In what makes these latest arcade style ports easier to deal with includes a toggle to adjust the difficulty level. The goal is to keep on shooting and dodge the rain of lasers, bullets and bombs being tossed at you.
Each difficulty offers three modes for further customization. Original Mode has fewer bullets on screen, though they move quickly and caution is required to survive. Maniac Mode's bullets are slower but more numerous, creating true bullet hell curtains. Take on the ultimate challenge with Ultra Mode, where enemy attacks are truly intense and only the most skilled will achieve the highest scores.
"Mushihimesama set the standard for challenging yet rewarding shooters when it first debuted in 2004," said Junichi Asami, production manager, Live Wire. "We are ecstatic to collaborate with CAVE Interactive to bring Mushihimesama to the Nintendo Switch where a new generation of players can experience a classic for the first time. With the inclusion of settings to rotate the display, players can turn their Nintendo Switch systems or TVs sideways to play in glorious full screen just like the original arcade experience." Mushihimesama is now available on Nintendo Switch for $19.99/€16.99 with English, Japanese, and Chinese (Simplified and Traditional) language support.
The Story
Reco, a human princess, protects her village from a plague in a world inhabited by gigantic insects known as Koju. Ride Reco's trusty sidekick, a beetle named Kiniro, across five gorgeous stages filled with insectoid enemies to the heart of the Koju forest. Guide Reco and Kiniro through evocative environments ranging from lush forests to lava-filled volcanic craters, using Reco's own insects to cut through armies seeking to halt her journey. Weave in and out of Koju attacks as a violent and beautiful barrage of enemy bullets enshroud the screen during each encounter. Each stage features a mid-boss, swarms of enemies, and a challenging final boss. Learn bosses' attack patterns to avoid incoming damage from bullets raining down on Reco and Kiniro. Choose from one of three attack types to fight back, each with different combinations of move speed and shot patterns. The S-Power attack type favors high mobility, with powerful shots fired straight ahead. W-Power fires shots more widely, but has the slowest movement capabilities of the three. Enjoy a medium speed with M-Power while firing shots in a cone that widens farther out from the character. Bombs clear the screen of shots while providing temporary invincibility, and equippable attack options offer forward-facing lasers and side guns to help clean up enemies passing by.
For more information on Mushihimesama, please visit the official website.