Freestyle Digital Media
On Demand (Apple TV+) and Digital, Feb 21st
In Syria, a young girl (voiced by Millie Davis) is getting ready to embark on a magic carpet ride while a civil war breaks out in Aleppo. And what we witness in Layma's Poem is a tale that delicately balances between the reality of her life and another fantasy that's not too different from Pan's Labyrinth. Thankfully, it's not totally scary. But to help her during this trying time is a book of wisdom by Jalāl ad-Dīn Muhammad Balkhī. This author is more commonly known as Jalaluddin Rumi.
It helps her understand everything that's going on not only from his time (800 years ago) but also now. What we hear can also teach us something too about patience and virtue. Although the younger version of this poet hasn't earned his recognition as a person of wisdom yet, what he learns from his peer and later imparts to the girl is very inspiring.
This film highlights two worlds as they play out in this girl's imagination when she reads from it. The art style is different from what I'm used to, and it has a bit of a Ralph Bakshi's style in those heavy fantasy sequences; as for whether that's intentional by filmmaker/lecturer Alex Kronemer, I suspect he's using the legends of his homeland to great effect. It's haunting and to reinforce the idea of how hate festers.
In contrast, the living world and the characters embody a more peaceful world. It's just caught up in a war that has no boundaries. The contrasts are very telling and although I simply wanted to watch for the mythical elements, I found myself enjoying the deeper themes that these designs are meant to symbolise.
Here, Layma must learn how to not lose herself in the hate she sees around her when she and her mom gets separated. Thankfully, she has the book to help her through. What she learns from this poet's writings is how to stay true to your heart. And what she imagines is a myriad of wonder and deep symbolism. For example, the monsters presented aren't merely creatures from mythology.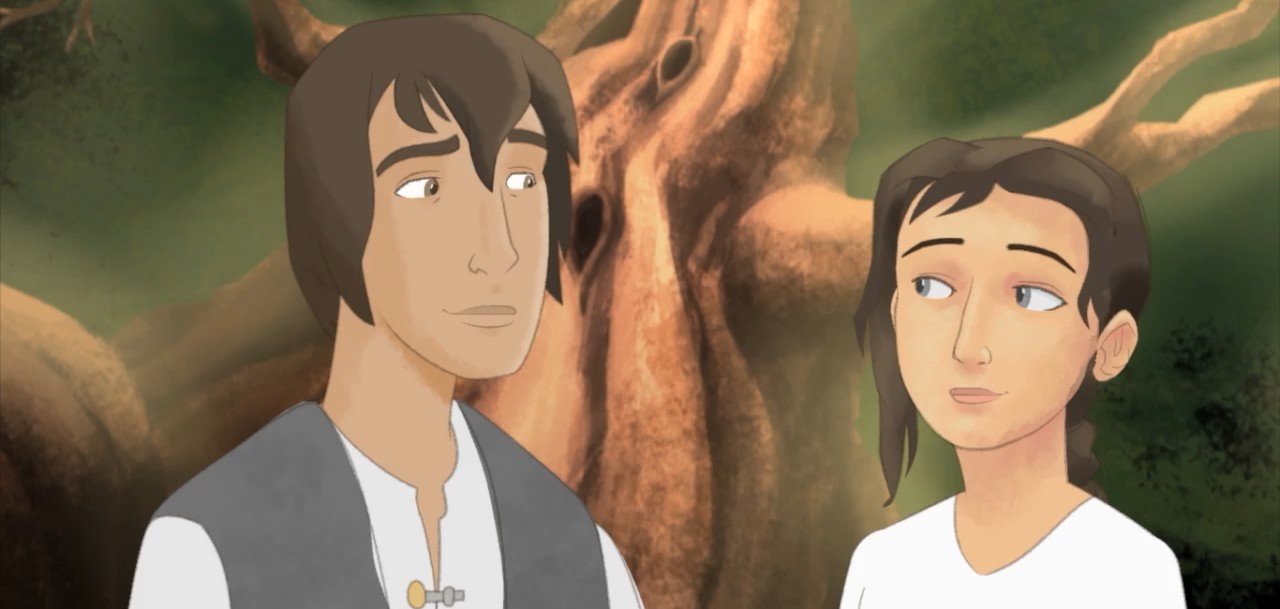 While some individuals prefer nothing but peace, the Mongols (during Rumi's time) want nothing of it. What this young girl must learn is how not to add fuel to the fire that is hate. She did belong to a loving family, but the tides of war turned that around. She lost her dad because he decided it's best to be part of a protest, and well, it's easy to guess what happened. 
Layma and her mom are barely able to pick up the pieces, and in this culture, with no male around, they don't have anything positive to help them live day-to-day. Unlike other tales like The Breadwinner, the tale here is bold. It's more than just another coming of age tale. 
In regards to what's perfect about this film is in it shows us other ways to resist hostility. Here, the pen is mightier than the sword. Had that been the way to handle diplomatically today's various political conflicts, I suspect the world could have become a happier place.
4 Stars out of 5
Layma's Poem Trailer