By Ed Sum
(The Vintage Tempest)
HBO's Lovecraft Country needs another season! For the Halloween weekend, I had a chance to rewatch the series and wonder if Atticus (Jonathan Majors), the series protagonist, and Christina Braithwhite (Abbey Lee), the antagonist will return. It's highly possible to have them in flashbacks, but I'd rather not have them back as ghosts. I expect Letita to take charge. The Re-animator is not what this series needs. The only hit and miss elements are with the strange tech going on and time travel. Hippolyta's hopping into different eras and doing good for her people is an inspiration, but it's unlikely a spinoff series will ever happen.
I'd love to see the Mi-Go because the series is alluding to it. These fungus-like creatures with an insectoid-like body with bat wings. These aliens are highly specialized in matters of technology and biology. Longtime Lovecraft aficionados are familiar with their ability to dissect a human and keep them functional in steel vats. It'd be of no surprise that they gave Diana her arm, but we'll never know the full story. All fans have to go on is the fact Seamus Lancaster cast a spell on her, and the curse affected her senses.
I can't see any other cult on Earth having the skills to do so, unless they're from the government. The timeline is fitting to have surviving Nazis furthering their occult agendas, but that'd be adding too much to a crowded place about black and white race relations.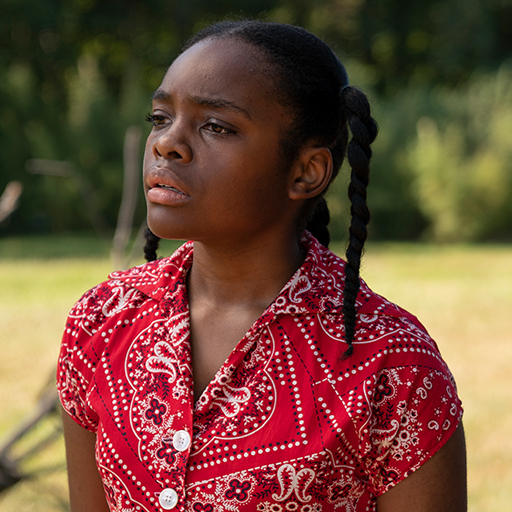 As for why Diana has a pet monster is because Atticus befriended one. However, the cinematography and framing with a specific lunar body suggests the Shoggoth is actually a Moon Beast. Unless director Nelson McCormick got his lore mixed up, this tease suggests a lot more. I feel it's a hint of what may come. I certainly want to see more of Lovecraft's menagerie of cosmic cryptids grace the screen, but so far, their numbers are tiny.
Officially, the lunar creatures are from the Dreamlands (The Silver Key duology & The Dream-Quest of Unknown Kadath). As much as I'd wish this shift to cover Lovecraft's Dreamlands cycle, it's a huge wish that calls for a large budget to realize. To execute it requires filming around the Mediterranean and Africa. That fact this region was active in once using slaves to extract those underground treasures particularly adds to the terror.
Someone has to manage the trading of these labour markets! To have supernatural forces key to this only adds to the terror, and the two species can work together to extract Earth's precious resources. This concept can advance with the themes of how blacks were treated down south, or why they fled to America.
This idea may well also offer a chance to back Atticus, as a clone. The person we saw was a mimic, and the real one has been stuck in a labour camp since the war. And to learn the Mi-Go are cahoots with the North Koreans can be just as unsettling. When the military is allied with aliens for an advantage, they'll sacrifice their captives.
Just how the continuation of this series requires Misha Green and crew to either look at the threads left untied in the novel and stay true, or completely go left field. My preference with the former, and simply adding those extra bits of Lovecraft's world just a pinprick at a time, and keeping the magic as brutal as possible. This series is very rated R, and the gore factor is nothing like how the seminal author originally imagined it. The treatment feels absolutely pagan, and it's perfect!