Attendees go to San Diego Comic Con 2019 for many reasons. For some, it's all about the networking potential to get their feet in the door of the comic book industry (plenty of panels exist to learn from the best). For the casual fan, there's the crazy shopping experience or discovering new works they have not heard about.
Others want to hear the latest news then wait for the online recap and then there are the special screenings! After parties goes without saying and just nerding out there is the reason some go. However, I was torn as Fantasia Film Festival and SDCC overlap. Looking at both shows remotely was my choice.
Those people curious in what I'm excited for, here's my top five geek out moments. Sorry Marvel, but I'm not super excited for your Phase 4 action just yet. Black Widow, Loki, and Doctor Strange 2, yes. Everything else, I just do not know.
The following is what I want:
Dark Crystal: Age of Resistance (August 30th)
The Darkening is coming, and everyone in the world of Thra will be effected! This prequel has everything to adore which develops into the movie, and all I can really say is that I'm more excited to see this work over James Cameron's Avatar, which is taking far too long to be made and put on the screen. Thankfully,  The Jim Henson Company and Netflix have a timeline!
Star Trek: Picard
After seeing this trailer, all I can think of is how this series will explore Jean Luc Picard's life in retirement and as he comes back into service. The idea is nothing new, but in where no man has gone before is perhaps with how he has come to define this future. Just how much of it will matter? When the Borg is around, perhaps as viewers (and fans of TNG), we have lots to worry about.
Confirmed to be returning include Brent Spiner and Jeri Ryan.
'Scary Stories To Tell In The Dark'
and using Practical Effects
A lot of movies these days depends on digital special effects than practical ones. A lot of the times, it's to save on the expenses. However, when Guillermo del Toro popped on stage to say his upcoming movie adaptation of the books is using as much practical effects as possible, I cannot wait for the scares to happen! It's safe to assume many of the terrors are makeup. As for explosions and other huge expectations, horror films do not offer a lot of room in what to expect since there's no spaceships flying around. As for ghosts, I'm curious!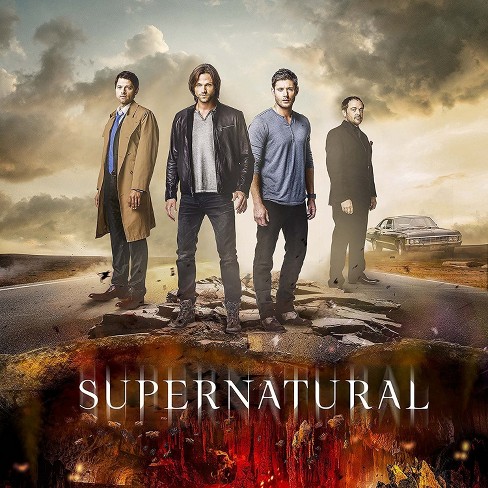 Supernatural
The Finale
All I can say is that it's about frickin' time. I belong to the camp of really enjoying the first five seasons. I watched the later ones, but it did not have the same panache which I adored. When it became meta, that's when I felt it jumped the shark. 'nuff said.
Brandon Routh as Superman
for CW's 'Crisis on Infinite Earths' Crossover
I will be very curious in whether Routh will be playing Supes and Palmer at the same time. Maybe there'll be some split screen moments where the two will say they look alike. Yes, this will make for a hilarious moment, and I'm finding Routh has the comedic chops to pull it off.