There's just enough horror films to look forward to seeing not only at theatres, but also at home and streaming. I just don't have any passion for Scream since it's run its course. Instead, I prefer the true classics, especially concerning a certain Michael….
I've expanded out to consider other releases to extend this list beyond the traditional ten. This top thirteen choices is sure to be daemonic!
Halloween Kills
January 11

This latest work has enough kills and maims to satisfy the gorehound, but as for what it sets up is the fact that it's time to retire the franchise. This home video release of last year's film is more enjoyable because it's the extended cut. There's also a great selection of featurettes for fans to delve into. From "Haddonfield's Open Wounds," where this piece nicely examines why some characters from this world have returned to "Strode Family Values," to understand why three generations of women (Laurie, Karen and Allyson) have been targeted by The Shape is discussed by the production team. The information is terrific.
There's also material to show how that vintage 1978 look is achieved. If anything, everything boils down to what "The Power of Fear" reveals. Unless you've read the novelization of the original film, very few people are aware of how Michael Myers is connected to Samhain. Having this work in your library is sure to help remind all that's transpired by the time the last movie is released.
The Spine of Night
February 1

The home video release is coming courtesy of RLJE Films, and while details are scant as to what will be included, it's safe to say some bonus material will be included. It wouldn't be fair to not include something extra.
Filmmakers Morgan Galen King and Philip Gelatt spent a lot of years developing this film, and animating this work by hand. It's very clearly a labour of love to the horror fantasy genre–the kills featured are grisly in the attempt to own The Bloom, a flower that can protect the user. It's also a tribute to Heavy Metal the Movie.
For more information, please check out my review of the film here.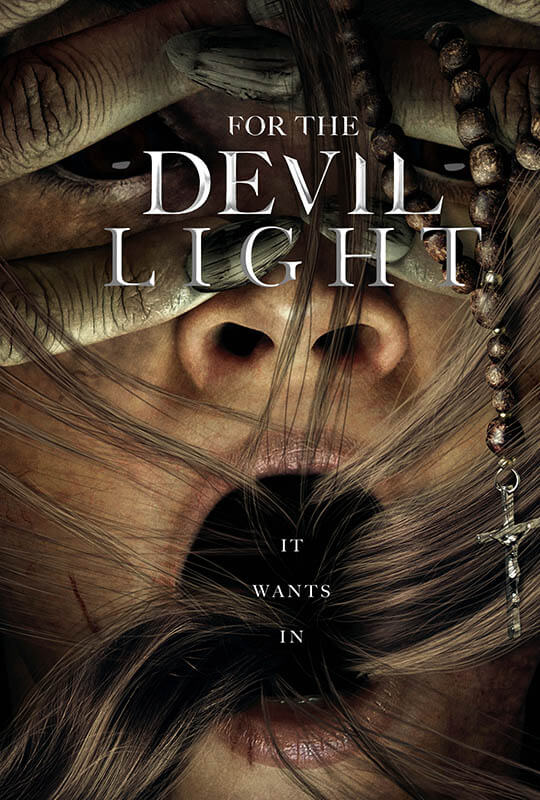 The Devil's Light
Feb 11

Demonic possession has increased, and this movie gives a fictionalised account of how exorcists are trained and instead of focusing on a priest, it's a nun. Sister Ann believes performing these cleansings is her calling, but when an academic wants to study her gift, there's a lot more to discover than just how truly devoted she is.
This film has the makings of everything needed to give The Nun from The Conjuring series a terrific back story, but when it's a different studio involved, it's a different character. Just where this rabbit hole leads is going to be intriguing.
The Texas Chainsaw Massacre
February 18
(Netflix)
Does this movie need a reboot? Most likely not, as this take is a sequel! Sally Hardesty is the sole survivor of the 1973 massacre who's hell-bent on seeking revenge, and she's gonna want more than just blood.
With Legendary involved in this R-rated take, anything can happen! At least we don't have to go to theatres to see this continuation. It's coming to Netflix.
Studio 666
February 25

The Foo Fighters move into a mansion to complete their album, but frontman Dave Grohl must contend with supernatural forces first. Unlike other films featuring a rock band dealing with threats from the netherrealm, this film written by Grohl, Jeff Buhler and Rebecca Hughes knows it's best to include humour.
BJ McDonnell is directing and he's no stranger to blending heavy metal with horror. He's handled Slayer's music videos, and that's all fans of this subgenre needs to know!
Unwelcome
March 17
The supernatural world of Ireland is rarely explored, and dealing with goblins rather than leprechauns is curious. It might fall into the category of folk horror, since this film is about honouring traditions.
When two Londoners find their ideal forever home, it's not so ideal when locals tell them about what needs to be done to keep the estate clean. I'm more keen in seeing what kind of role Star Trek's Colm Meaney has in this one.
Jujutsu Kaisen 0 Movie
March 18
This prequel to the series of the same name is set to show fans just how terrible Suguru Geto really is. This film takes place before the events of the main series. In this world, there are two kinds of sorcerers. One can tap into a pool of power that's healthy, and the other that's not. This Cursed Energy manifests as monsters in the eyes of humans, and they often cause harm when "captured." But for those initiated, the Jujutsu defend humanity from cursed spirits and Geto, well, he has his own agenda.
Series creator Gege Akutami crafted a high school horror fantasy which takes inspiration from Evangelion. Since 2018, it's developed from a manga to anime to film. As an episodic work, it's safe to say jumping in from the film won't be enough. Some reading or watching beforehand is required.
AMC theatres confirmed screenings early this week in the States. It's safe to say Fantasia Film Fest 2022 will consider this title, but I can't promise it'll be playing.
You Won't Be Alone
April 1
In Europe, a lot of people believe witches and the devil go hand in hand. In 19th century Macedonia, a young girl gets baited, kidnapped and transformed into pure evil. But there's something to this tale which seems to borrow from Mary Shelly's Frankenstein.
There's some sense of compassion. Well, now really. This young girl kills a peasant and takes her form, she gets to explore the world and we're challenged to wonder if she's as evil as the title suggests.
Morbius
April 22
This vampire was once a nemesis to Spider-Man, but when he's getting a solo movie, the only threat he has is to himself. Michael Morbius is a medical genius with a rare blood disease, and the cure he creates turns him into a half-vampire. Not much is known about the evil he faces, other than maybe finding a World of Darkness that he'll have to fight against.
The only connective tissue this film has with the rest of the Spider-verse than MCU is that the Vulture is back. Whether this film is set in the past or present (as certain characters return to their respective universes) will require viewing.
65 
May 13
To imagine what Evil Dead director Sam Raimi and A Quiet Place writers Scott Beck and Bryan Woods can cook up barely scratches the surface of what this sci-fi thriller is about. We also have Adam Driver, Ariana Greenblatt, and Chloe Coleman involved. Because details to the plot are under wraps, we won't know much until a trailer is released, but it's safe to say the lead will be a lot more gonzo than Ben Skywalker ever was … or not.
Salem's Lot
September 9
This adaptation of Stephen King's novella of the same name has a lot to deal with. Unlike the made for television version, this film will definitely up the ante for terror. When a town is infested with vampires, just how well Ben Mears, a writer who's come home, can face them will not be like how Michael Emerson and his younger brother Sam did in Lost Boys.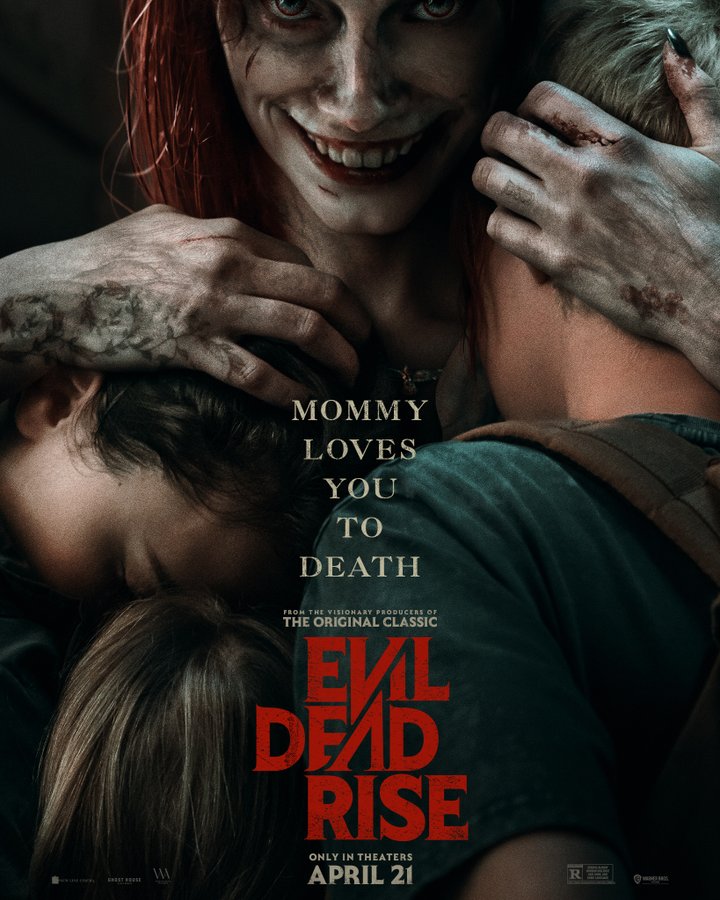 Evil Dead Rise
October 21
More than ten years ago, Fede Álvarez's attempt to reboot the Evil Dead franchise was terrific, with a little tease that Campbell may be back, but we got a television series instead.
This take will follow sisters Ellie and Beth deal with the Deadites. As for whether it'll expand on the mythos requires waiting to see. This film is headed to streaming services instead of theatre, which is a shame. When considering the pandemic is showing no signs of abiding, it's good we're not forced to wait on this one. Writer/Director Lee Cronin has been updating fans on social media about this film's progress and he revealed over 6500 litres of fake blood was used. Fans of the Evil Dead the Musical can't be any more happier!
Halloween Ends 
October 14
There's going to be an end to Michael Myers killing spree? Say it isn't so, but this movie is billed as the last instalment. It'll follow up on the previous, Halloween Kills, and just how this take can wrap up such a legacy will depend on finding a way to dispel the curse that keeps this killer alive.