The blockbuster films coming this year shows that Disney the dominant force in entertainment again. Good or bad, this company is the engine that keeps on churning them out.
Tom Holland is keeping busy as details for the third Spider-Man film are being hammered out. As much as I like to see a certain anvil shaped villain enter the fore, it's unlikely and the next film feels like it's two years away than happening soon. After the success of Far From Home, I'm wanting more of this brand of Marvel and Sony Pictures magic!
On the live action front, I'm honestly impressed The Mouse is bringing the first title back to its roots. Thus begins a chronological list of films worth checking out:
Dolittle
January 17, 2020
Robert Downey Jr. will forever be remembered as Tony Stark Jr., aka Iron Man. Some may even cheer as he's also Sherlock Holmes. Very few fans of this man will recall he was Chaplin—perhaps the best work he's done in his prime. Now this man of a thousand characters is the seminal Doctor Dolittle, a Disney film which finally honours the setting to which the original stories by Hugh Lofting took place. Star power is definitely needed here.
Love those movies or hate 'em, I had no problems with Eddie Murphy's version. They were made during a time as he shifted from a raunchy comedian to family guy. The studio was willing to take a chance on him, including suggesting a next generation to keep the franchise alive (which thankfully never happened)
Onward
March 6, 2020
No list can be complete without mentioning PIXAR's next project. This fantasy tale sees two elves Ian (Tom Holland) and Barley Lightfoot (Chris Pratt) off on a road trip of discovery and quest to save magic. Their reasons are not entirely selfish either. They lost their parents, and hope to bring dad back to life–sort of.
There's a subtext in this work that I'm hoping will be explored. Science need not explain everything. Sometimes we all we need to do is to believe. Director and co-writer Dan Scanion may have been inspired by Queen's It's A Kind of Magic too when crafting this work.
Mulan
March 27, 2020
Disney's live-action remake of the animated version has me curious to no end. I've seen the cartoon countless times; the musical numbers and Eddie Murphy was what made this film stand out. His comedy antics as a loony dragon trying to help Mulan restore family honour made up a key part of the narrative. It's unlikely these elements will be put in this realistic take. Instead, we see a phoenix and a witch by the name of Xian Lang (Gong Li play a key role. She's the adversary to Mulan, who is played by Liu Yifei.
Plus, when Jet Lee and Donnie Yen are on the playbill, I'm there!
Black Widow
May 1, 2020
If the current teaser trailers are any indication, it may involve Natasha Romanoff reflecting on her life as she is still alive, but is at a crossroads. What we are seeing are her memories of a past she needs to correct before we can look at her future. I would not be surprised if we get a stinger of her coming back to life–in a future where she's needed to deal with the next big threat.
The story will be about her reclaiming all that she's lost when she was being made a Black Widow. It's about time, because Scarlett Johansson shows off her fighting best as a red.
Wonder Woman 1984
June 5, 2020
The first movie was all about setting up and introducing the heroine during World War II. The second is to establish just how long lived these Amazon warriors are. As we jump to the 80s and the Cold War, just what her adventures entail is still a secret. Since she was not necessarily pivotal to the women's suffrage movement back then, this subplot thread may even get further refined in this era. According to some historians, the second-wave feminist era ended in the early 1980s in America, the setting for this film.
I'm looking forward to see how Wonder Woman is becoming more of a symbol. This time, we are finally getting an introduction to the rogue's gallery of villains Wonder Woman regularly faces–in the form of Cheetah!
Top Gun: Maverick
June 26, 2020
Putting Tom Cruise and Miles Teller together in a movie is a terrific mix. Part of the appeal with the first movie was with the soundtrack.
King Kobra's Never Say Die, Iron Eagle music video is still a fun watch, and the plot suggests nothing new than seeing Mitchell having to face a future he does not want: to be grounded. He's in his element when in the skies. After all, isn't that what "Dreams" are made of?
Ghostbusters: Afterlife
July 10, 2020
Jason Reitman, son of Ivan, promises to fix everything that went wrong with the attempt to bring belief in ghosts back to the fore. It picks up many years after the events of the first two movies, and no matter how hard we do not want the original team to age, they have. Finn Wolfhard and Mckenna Grace are siblings who discover their heritage. And as for why the ghosts are back, we'll have to find what they unearthed to cause their return.
Bill & Ted Face the Music
August 21, 2020
Reboot fever is at an all-time high or 2020 is the year to see the 80s almost back in focus. No, this does not mean the return of VHS tapes (though use of have remained consistent with Gen X and Y'ers). Instead, we are looking at what Bill S. Preston, Esq. and Ted "Theodore" Logan are up to. We can't deny they have aged too, but apparently their time travelling antics are part of a future that has still to come for those who remember the original film. They need to bring back the music.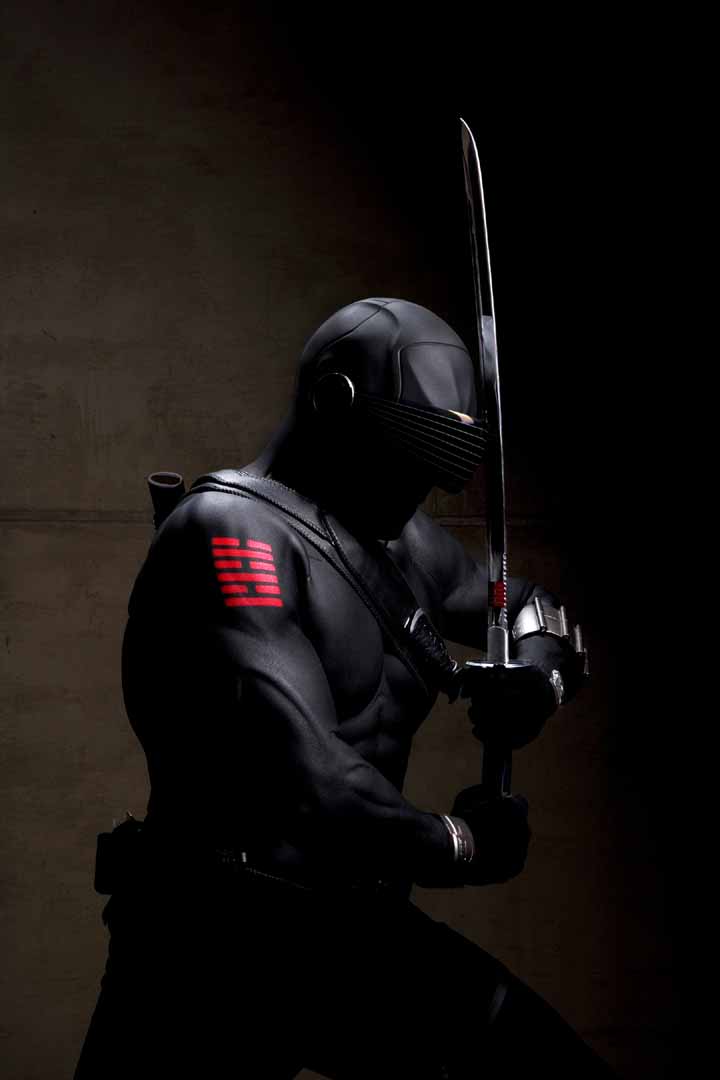 Snake Eyes
October 16, 2020
Honestly, I was really hoping for Ray Park to return to this role. His martial arts mastery is key why I went to seeing those G.I. Joe films, however badly cheesy they were. He really wanted it when I spoke to him years ago at a Fan Expo Vancouver after party.
Not much is known about this film which is finally in production. We can assume some origin will make up part of the narrative. We will learn about the relationship between him and Storm Shadow, and how he became a mute. We might even see how he was recruited to become a Joe.
Henry Golding is playing the titular role and let's hope he does justice to the role.
Godzilla vs. Kong
November 20, 2020
Director Adam Wingard is leading the charge Warner Bros/Legendary Pictures' MonsterVerse series! Honestly, Universal Pictures and their failed Dark Universe franchise can learn from in how to handle gigantic properties. This film offers a face off many fans have been waiting for–a huge battle of the century–an ape versus a reptile! With Monarch monitoring events, just how much of a factor they play into bringing the two together must be asked.
Knowing how one has sheer strength and the other a radioactive breath, the question of which ability can overcome the other needs to be asked. Or, will it be a stalemate?