By Ed Sum
(The Vintage Tempest)
After watching Disney's Christopher Robin, I could not help but wonder what's next for CGI, and where can the use of puppetry shine in movie-making. There were times in this film where I believe puppets were used instead of CGI. Parts of the film required Ewan McGregor to have an on set puppet instead of a motion capture performer. Technology can offer wonderful things when it's advanced enough. I would cuddle an animatronic doll of Winnie, Tigger or Eeyore.
They can be classified as a muppet. Purists will disagree. Folklorists like me see can only imagine the possibility. This film offers a possibility of these "puppets" of being real and interacting with the world. Reactions will be mixed because not everyone is aware of them. When considering the parent company now owns Jim Henson's creations in addition to having some rights on A.A. Milne's seminal bear, could a crossover or further expansion of the mythology happen? The idea of putting these creations into our reality has been experimented with.
The Muppets (2015-16) did just that. Master puppeteer Mike Quinn thought the potential existed. The producers took cues from the original work and took it in a different direction by changing the setting to the modern world than an "underground" one. The Muppet Show was a variety show and we were the audience to not only behind the scenes of the venue they lived in but also the stage act. Henson's approach was to be goofy with the drama. The modern version explored the dynamics of what went on behind a late night talk show.
"At the beginning, they were trying to do something new and fresh. I understood that. But I think what happened was that they tried to push the characters in directions that were outside the edge of what they should have been. Kermit getting a new girl or with Fozzie Bear stealing from Jay Leno—I think that was hard for the audience to swallow. The greatest moments in these shows were when they were just having fun," said Quinn.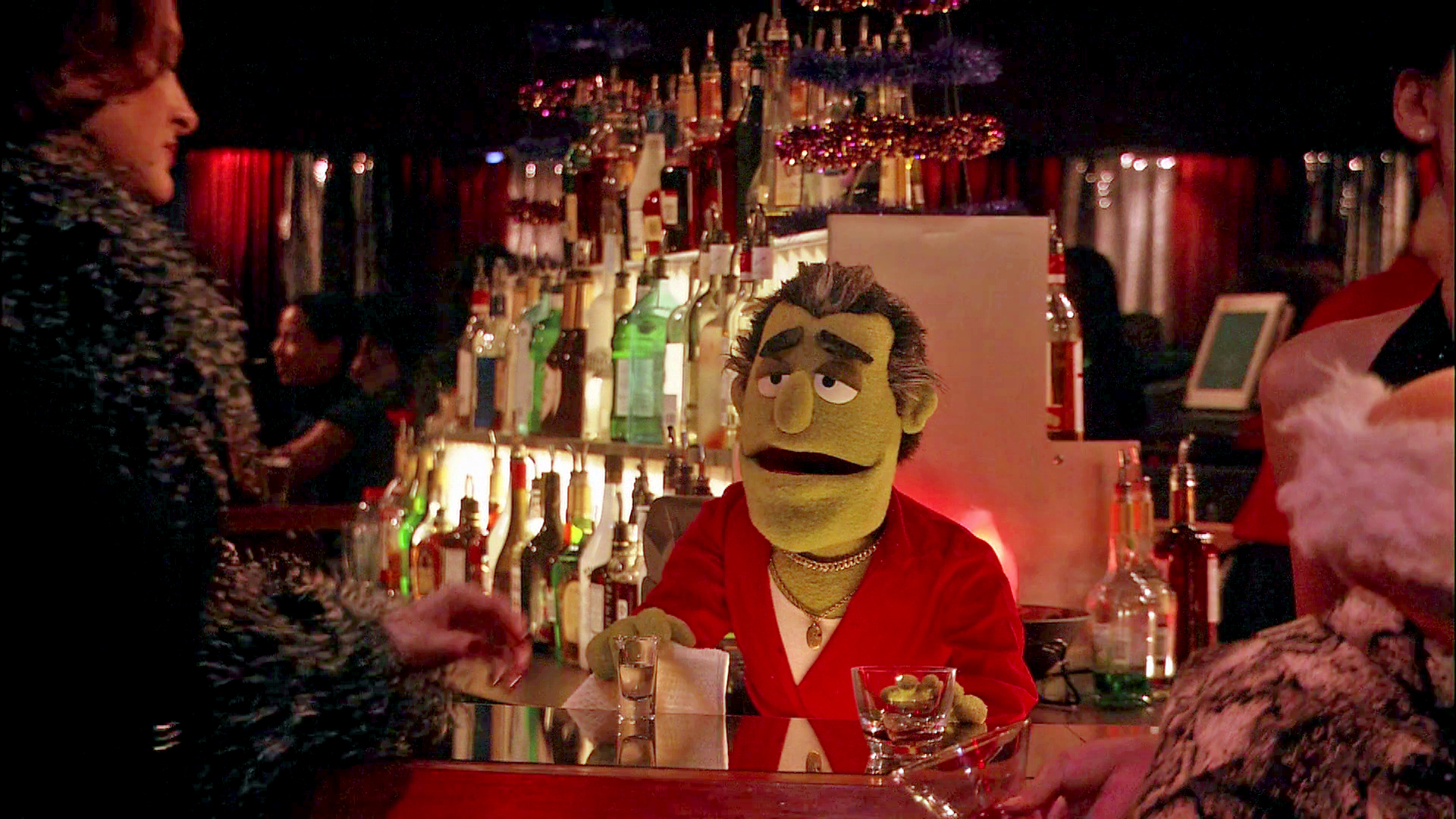 "I don't have a problem with the idea of Muppets going to a bar at the end of the show and having drinks. But when they become too human and you know that these are living cartoons, you can't just have Muppets [be something completely different. They still need to be true to who the Muppets are and what people expect. I personally would love to see new characters being introduced and tried out. I think that's something that Jim Henson was always interested in doing,"
In 2004, this cinematic universe was in its own world. Quinn continued to observe what went on. His time with the company was spent learning and observing. When he moved on to work for other studios, he noticed some changes and saw how others interpreted the Muppets property. Some other filmmakers/directors also had their own ideas to add to the mythos.
James Bobin's 2011 film, The Muppets, was a hybrid work because audiences were seeing the Muppets belonging to a human world and dealing with very real problems. Walter was a different species to his brother, Gary (played by Jason Segel) but they never referred to them as puppets. "The theory is that Muppets are out there all over the world and they don't even know they are Muppets," thought Quinn.
The Muppet Movie (1979) certainly affirms this theory. They are out there, working amongst humans, and are more often than not are cordial. To break out into song and dance is part of the musical formula. At the same time, I could not help if they are behaving that way because they are nature folk. It's very possible that these are Faeries in the Shakespearean tradition. Their decision to assume the form of stuffed dolls is the least hostile to those people discovering them for the first time. Even if they are not, the best way to accept these companions is to know they simply exist. A rewatch of the Segel's movie summarises why things happen. Quite simply, it's their film.