Other activities are abound in part two of this Best of Victoria, BC Halloween 2018. The following are my top picks of the season. For those items missed, I'm not saying they are bad, but when I am not hearing about anything unique to this year, they are more like honourable mentions in what to do in order to get your boo on.
Please visit our post from a few years ago for a general overview of what else is happening about town.
Appropriately enough, Boo Boulevard will be all ages. Taking place Sunday, October 28th from Noon to 5pm to celebrate Wicked Victoria, an Annual event started four years ago to promote a walkable downtown and this city's harvest. Farms and sustainability can be found outside of the city core, and when people head into the Western Communities, the ranges to discover is a lot more than what Blenkinsop west of Mount Douglas offers.
Whether you stroll into the "Feeling Ghoully Music Zone," visit our "Ghostly Giving," and learn more about some of our over 3000 non profit organizations in Greater Victoria, start some early shopping in the "Harvest Market," or have some fun in the "Too Cute To Spook Wicked Kid Zone," I promise you will have a wonderful time seeing all your favorite characters, costumes and ghosts!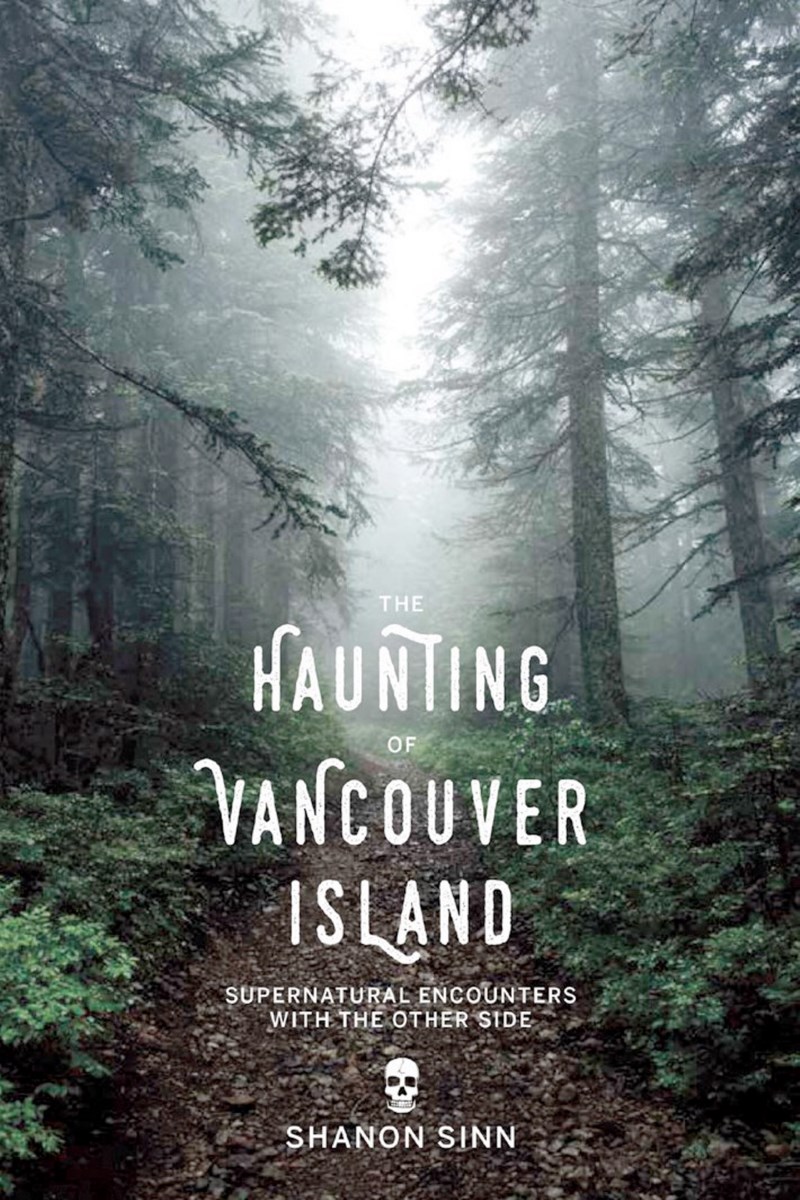 Over at Russell Books, Shanon Sinn and Ian Gibbs will be doing a book reading on October 26th. They authored The Haunting of Vancouver Island and Victoria's Most Haunted respectively, and will be recounting tales from their work and perhaps even more!
At Bolen Books, a new compendium, a best of tales stretching from coast to coast in Canada is offered by Barbara Smith. From the Dungarvan Whooper of New Brunswick to the Headless Brakeman of British Columbia, yes, the Swamp Hag from Newfoundland is not forgotten! A reading will take place here on October 23rd. This author is no stranger either for long-time readers of such collections. To name a couple, she covered hauntings from the states of Washingon and California (to name a few). In Canada, Alberta and Manitoba are hotbeds of activity!
Cinephiles have a choice of two events to get their spook on. Cinevic is a society for local filmmakers and artists to further develop their craft, and they have Shock Therapy (October 13th)! to spotlight up and coming talents.  Two screenings will be offered. On day one, a variety of "horror-lite" shorts, ranging from comedic to bizarre and beautiful, will be screened. Day two offers a collection of gritty, shocking, and eye-opening shorts. The one thing that these shorts all have in common is a conflict with monsters — both real and psychological.
When concerning the folklore which looms in the night, Giants and Trolls is the theme of Dr. Guðrún Guðsteinsdóttir's lecture, taking place October 28th, 2pm (Clearihue Building Room A212). The last on the series will be on November 25th, where the Huldufolk (Elves and Faeries) are explored.
At Craigdarroch Castle, no live event will be offered. Instead, a cinema series will bring back the dread in a different kind of way, perhaps not to stir the ghosts allegedly said to haunt this building. The movies start at 6pm, and the sidebar offers a nice list of the Universal Movie Monster classics. Eventually, live performances will be brought back. Instead of outdoor screenings, this event will be held indoors. In this city, it's hard to predict the weather, and tis best to stay dry than get wet at the grounds.
Seating is limited, so interested parties should acquire their passes in advance than at the door.
Honourable Mention:
Three carnival-style haunted house attractions now grace the island! In addition to Fear on the Pier's (Pier A – 203 Dallas Road, starting October 11 to 31st) adults mostly event. This event has lost some of its charm when they really do not play up the location as haunted. The fact they have access to a larger space is terrific, though I want John Carpenter's The Fog! The family-oriented Galey's Farm (4150 Blenkinsop Rd, see website for dates) is certainly safer, and they have a very interactive spook house to wander in. Out in Colwood, the House of Horrors (3080 Metchosin Road, October 28th) sounds like they are only for the truly brave. They too are family run and boasts a dark maze for the brave, and for those that just can't test your fear of the dark, we have more haunts to give you chills. The fact this is a free event has peaked my interest and top my list of which of the three to attend! Their scares begin October 27 and end on All Hallow's Eve.
John Adam's Ghostly Walks is a very casual and relaxed paced tour of parts of downtown Victoria reputed to be haunted. The information presented is not 100% historically accurate. To make the night thrilling, embellishments are required. As for whether these spirits moved on or not, that's a question not even the best psychics can truly answer. Many investigative groups have come and gone over the years. Some have reached a conclusion to the level of paranormal activity and others, they say it goes on.
Just what folks want out of Halloween will depend on what level of intensity they desire. True to every city now are paranormal investigations at a historic venue. They may seem fun for some but for those truly invested in the study, these particular events are not authentic. Attendees coming in with expectations can create false positives. That is, the activity experienced is generated out of each person's desire to have it manifest. Psychokinetic ability has never been fully understood. Over dramatization is always witnessed with the televised material because that is what the producers want to get ratings.
For me, I hit a point where I am wondering if the ghosts like the idea of a bunch of strangers suddenly coming onto their abode and attempting spirit contact at only one time during the year. Proper investigations require multiple visits. These spirits sometimes want to be left alone. Continual contact gives them a sense of ease so that one day, they will want to communicate. While others want help, another question needs to be asked: who are we to take advantage of this season just for an annual thrill? Those who made a career out of investigating and providing assistance deserve a thumbs up, but when it becomes capitalized, questions need to be asked. To pay to participate is very caveat emptor.