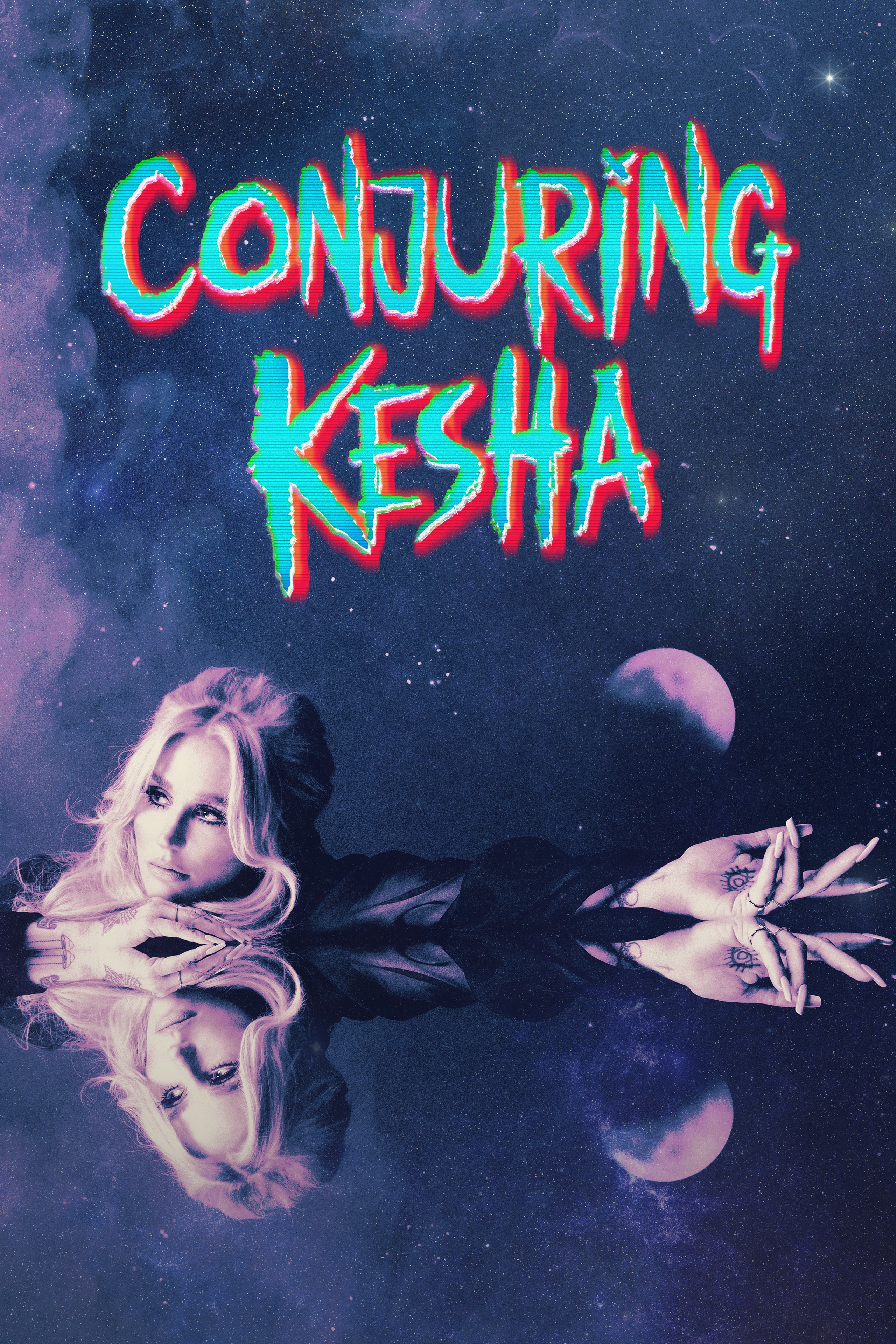 Kesha wants to be more than a musician these days. Now, she's a wannabe ghost hunter in Conjuring Kesha—if that's what she is doing. Instead of entertaining listeners with her good vibrations, she wants to make it weird. All she's getting from these visits is the experience of getting spooked. This pseudo Reality TV program is allegedly a continuation of this singer's short-lived podcast, Kesha and the Creepies, and if this show is any indication, I can't wait to see her appear in the cartoon series, Scooby-Doo and Guess Who? (should it get a third season).
I suspect the idea to produce both series didn't come to mind after appearing in The Haunting of eight years ago. She presented herself differently and I like this show more. It's a lot more realistic than what's shown in Conjuring Kesha. This new show feels like, in essence, to be very much like The Osbournes: Night of Terror.
Before this occupational switch, she's an EDM superstar. Because of this, I knew she would eventually sing. However, I can't tell if her voice will wake the dead. To be fair, I had to watch more than four episodes to see if that'd happen. Instead, the last two episodes saw her go camping in the woods at Mount Shasta, where she hopes to meet bigfoot! It's a shame she didn't go visit Devil's Tower, where it served as a backdrop to Close Encounters of the Third Kind. She would have better luck for a supernatural meet-up there!
The latest concerns the Odd Fellows Lodge in Illinois–to which I doubt all the meeting places are equally haunted. Nothing was said about how this association has Lodges everywhere around the world and they aren't necessarily a secret society. I have to wonder what other members elsewhere thinks. Between this outing (which offers nothing new when compared to other paranormal reality tv shows) and past, I can't say I'll bother with the finale, unless we hear from the news she's quit because of some recent encounter giving her grey hair.
Although her visit to The Addams Family's home (The Westerfeld House) with rapper-actor GaTa shows she isn't afraid of anything, this gal must have some limit! This venue has been investigated by the Ghost Adventures crew and they came out onscathed. In all we get to see is that she didn't get a good night's sleep.
An issue I have with this Discovery Plus show concerns who this siren brings along. Unless you're into the hip hop and rap music scene—or have kept up with the music of today—you won't know who most of these people are. As a matter of fact, not all of them are as keen as she is. Neither are just as brave either, especially when compared to the film crew. If they can't manage staying overnight at a haunted location, then they should leave. I'm glad we saw that with GaTa–he absolutely did not want to spend the night here.
Because of that, Conjuring Kesha isn't all that compelling. The places they visit aren't new to those who frequently watch Paranormal Reality TV programming. One such place for example is Brushy Mountain State Penitentiary. Kesha and her gal pal goes there on a whim and when she finds Mister Nasty lives there, they weren't prepared for what lurks within. It's not until later thay the entity may well be a human spirit whose name is actually Thomas. The lack of research doesn't validate this claim.
On the following episode,I had to laugh because Kesha thought her voice (and guest star Betty Who) could summon spirits. Whether her voice can soothe the savage beast will depend on what's happening. But lulling the dead won't exorcise them. Instead, what their actions reveal after watching the debut episodes is that they can rile them up.
Also, the production feels very rag tag. All she carries with her is an old 8 mm style camera for evidence gathering, and nothing is said about it being a modified for low light recording. And the team that comes along doesn't always bring in the tools most investigators use. We don't see them until later episodes. Plus, it must be stated not all of them prove ghosts exist; these devices track the flow of energy than indicate spirit is nearby.
Another issue I have is in how huge those spirit boxes are. That's not how they look! I'm surprised Kesha hasn't said she had audio engineers modify vintage radios to function like a spirit box for the sake of this show. The one key takeaway is that I doubt she had sex with a ghost. It's also unlikely anyone wants to stick around should she find some sexy spirit to do it again with. They'd be running way instead of her!
Conjuring Kesha Trailer